Date: Thursday June 8, 2017 / Thursday June 15, 2017 / Thursday June 22, 2017
Time: 2:00 PM - 4:00 PM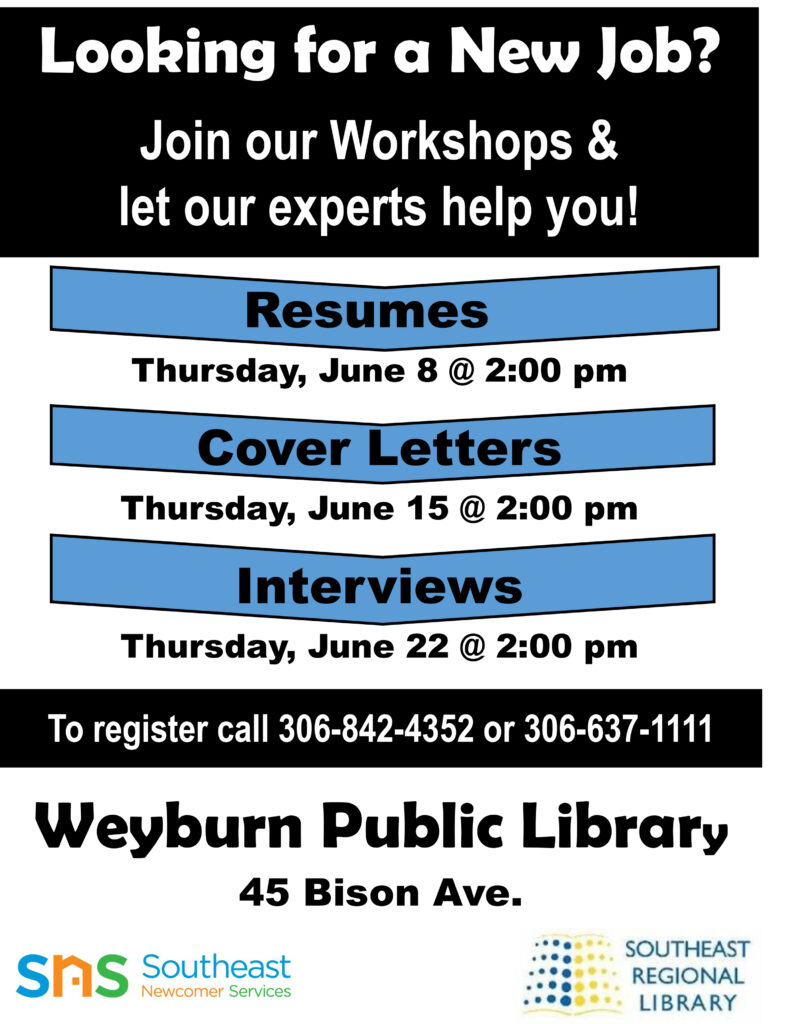 Looking for a new job? Learn what companies are looking for and how to best present yourself during the job search process. SNS in partnership with the Weyburn Public Library Branch, and Labour Market Services will be conducting 3 workshops focusing on developing effective resumes and cover letters, and conducting interviews. This will be held at the Weyburn Public Library (45 Bison Avenue).
Our schedule is as follows:
Thursday June 8, 2017 (2:00 – 4:00 PM) – Resume Workshop
Thursday June 15, 2017 (2:00 – 4:00 PM) – Cover Letter Workshop
Thursday June 22, 2017 (2:00 – 4:00 PM) – Interview Workshop
To register, please respond to this email or contact the library directly and provide your information (306)842-4352 or (306)637-1111.
Note. We would like to let participants know they may take their resumes or cover letters to be reviewed at the end of each workshops.