Orientation Workshop for Newcomers
Date: September 9, 2017
Time: 8:00 AM - 3:30 PM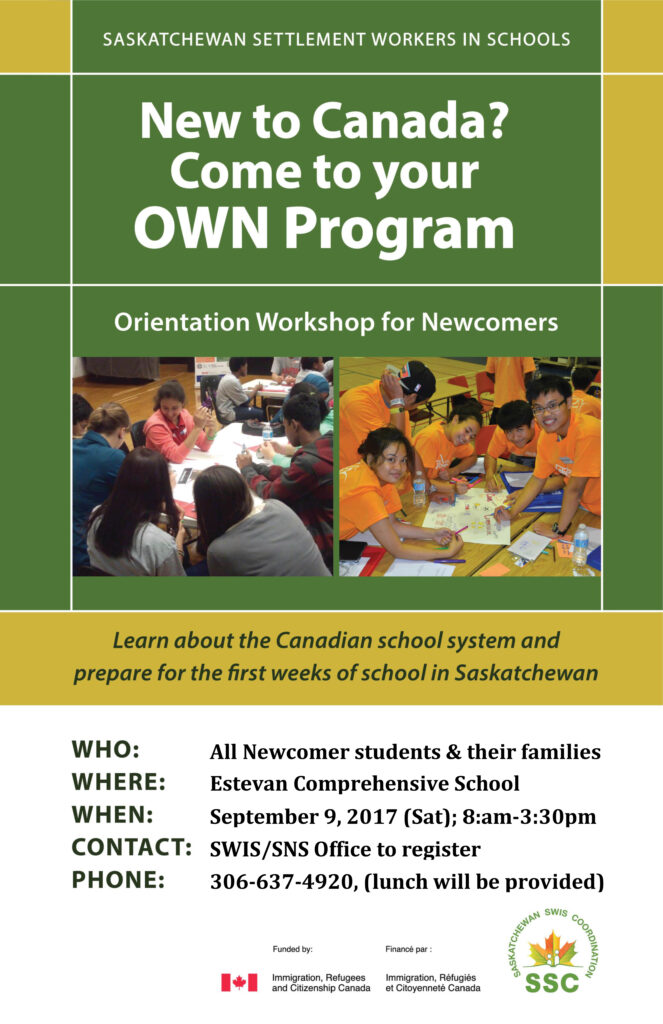 Here is an invitation to all Newcomer students and their families (from Kindergarten to Grade 12):
OWN-Orientation Workshop for Newcomers
Location: Estevan Comprehensive School
An Orientation Workshop that gives you the chance to meet people from different organizations in the community, learn information you need in preparing for first weeks of school and take home some useful information you could keep as resources!
Our guest speakers will include Estevan City Mayor, Roy Ludwig.  We will also have speakers from the Public Health Department, A local school teacher, Estevan Police Department and more.
Come join us! Plus-lunch is provided!
Please call SWIS/SNS office at 306-637-4920, on or before September 5, 2017 to register!