The Locomotives of Bienfait
Date: July 23rd
Time: 2 PM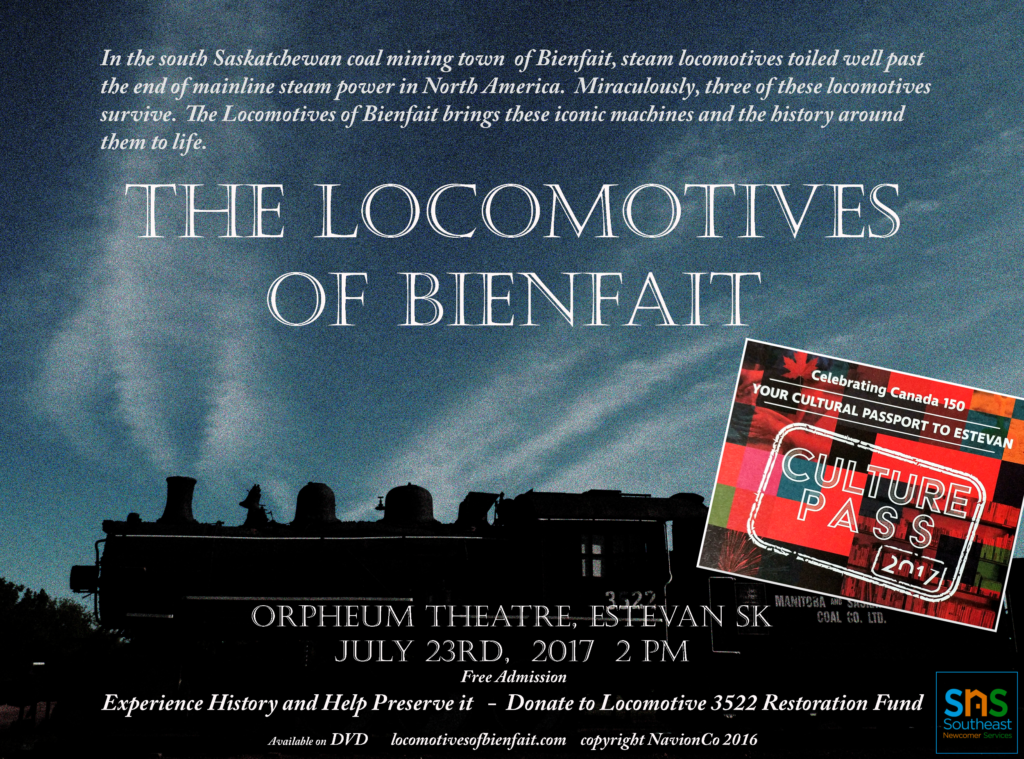 "Culture Pass" Joint Community Summer Event, celebrating our Canada's 150th Birthday.  Attend this event on July 23rd at 2:00pm and get your Culture Passport stamped!  FREE EVENT!  Patrons will have to pay for their concession.
Independent documentary film on, "The Locomotives of Bienfait" created by Bill Fraser & Heather Mackenzie, produced by Navion Co.   https://www.locomotivesofbienfait.com/
In order to understand Canada's present, we must understand Canada's past and this event will help you do just that! Many rural communities were developed through the expansion of the railroad. In the South Saskatchewan coal mining town of Bienfait, steam locomotives toiled well past the end of mainline steam power in North America. The locomotives of Bienfait brings these iconic machines and the history around them to life. Bound in Southeast Saskatchewan's history, this compelling story explores a large piece of Canada's history, focusing on Southeast Saskatchewan. A free viewing of the movie will be held in the beautiful, Orpheum Theatre.